From the Desk of Principal
---
Greetings from Saraswati International School, Ghataprabha!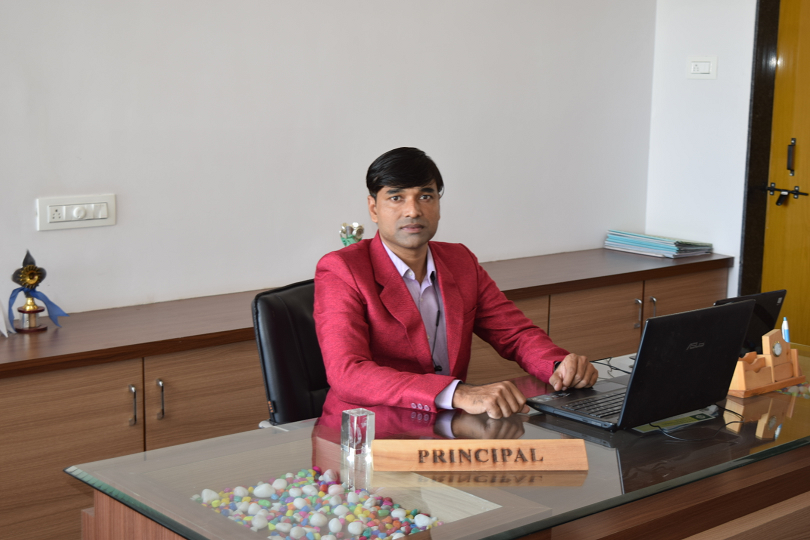 At the outset It gives me immense pleasure as the Principal of SARASWATI INTERNATIONAL SCHOOL, Ghataprabha to extend warm welcome to our valuable Parents and Smart and Confident SIS Learners. All the students are unique and filled with a lot of curiosity.
We here at SIS make sure that we provide a conducive environment for our Smart and Confident SIS Learners to excel in all spheres of the Life. The dedicated and committed staff members of SIS disseminate the best quality education to the Kids and provide constant and continued support/guidance for the holistic development of the kids.
We are sure that at SIS Ghataprabha your ward will enjoy his schooling days and inculcate the 21st Century Skills and Indian Culture hand in hand. We are very much grateful to our valuable Parents for their support till date for the betterment of the students and we look forward for the continued support in coming years too. Skills such as Problem-Solving, Critical Thinking, Digital Awareness, Hands on Experiment, Communication and Leadership are taught for the students which make them face any kind of challenges.
We appeal to all the stakeholders of Saraswati International School, Ghataprabha to come together and work for the better future of the students and contribute our part in the good cause of Nation Building.
Thank you.
With regards
Santosh K Adagal
Principal,
SIS GHATAPRABHA