Chairman's message
---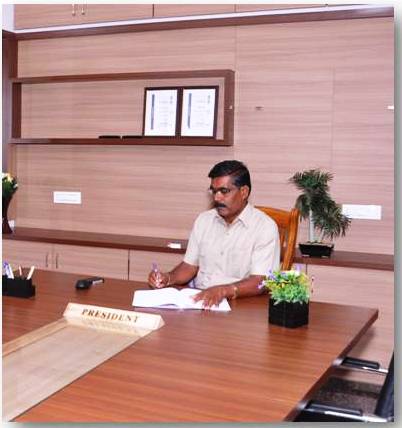 Welcome to

SARASWATI INTERNATIONAL SCHOOL

AND

SARASWATI INTERNATIONAL KIDZS!
We are a school that prides itself not only in fostering academic excellence but also in making
the time our learners spend at the school satisfying, fulfilling and joyous. These formative
years should be remembered by our children throughout their lives.
As a school, we firmly believe that education should be for life, not just for a living.
Education should serve not only to develop one's intelligence and skills,
but also help
broaden one's outlook and make a person useful and the world at large.
Our academic programmers, which include cross-disciplinary subjects, will develop our children as
total individuals who will be highly skilled in today's world that often demands the bridging of several
disciplines.
Every effort will be made to offer rigorous and relevant learning experiences that enlarge
students full
and prepare them for continued succeed beyond their
schooling phase.
I hope to have the opportunity to welcome you and your child to SARASWATI INTERNATIONAL SCHOOL in future.
Shri. S K Kuranagi

Chairman